Those you that are new to my blog may not know that I saw a video on 6-13-2005 that was forwarded to me by a fellow poster named Just Me @ Scared Monkeys. In the video filmed by Ed Smit of ARU-BAY.COM is what appears to be a crime scene investigation on the same day Natalee Holloway was declared dead and the suspect was leading the ALE to the location of the body.

-Other posts on this subject-
POSSIBLE MISSING VAN

ARU-BAY MISSING VIDEO

ARU-BAY

Please read those posts to get up to speed.

Well, over the last two years I have been looking for this small white 'Euro Style' van everywhere. I have been looking in all of the Aruban Newspapers and everywhere I can think of online.

It is important in the fact that if that van can be identified we might have a clue as to what the ALE and Visibility Team where doing in the rock area behind the California Lighthouse on the day Natalee was declared dead and then later retracted. I would like to know the true purpose of this van. Is it a coroner's van or does it simply hold forensics and other equipment?

I have asked most of my blogging friends to be on the look-out for this van. Carpe Noctem has been a tremendous help and never refuses any requests I make of him.

On 6-15-2007 I got the BREAK I was praying for. I found the van I believe is in the MISSING ARU-BAY VIDEO. I am 99.9999% sure the van I found is the correct van. While randomly searching for other info in Natalee's case I stumbled upon the MISSING VAN at the death of a tourist (Natural Causes by the way, as claimed by the Aruban Authorities) at the Mill Resort in the Palm Beach area of Aruba.



ORIGINAL PICTURE TAKEN BY 24ORA.com Click that link for story on the deceased Tourist.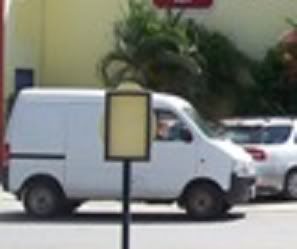 VAN PICTURE CROPPED AND ENLARGED TO 300%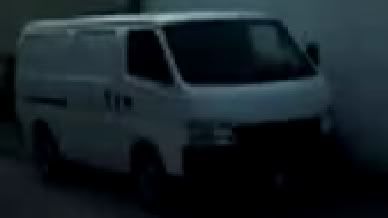 VAN FOUND BY CARPE NOCTEM IN ARU-BAY VIDEO BESIDE THE MARRIOTT HOTEL AND RESORT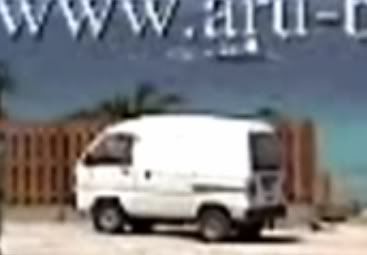 SMALL WHITE 'EURO STYLE' VAN SEEN BY TIERRA DEL SOL GOLF COURSE IN ARU-BAY VIDEO AND IN VICINITY OF CALIFORNIA LIGHT-HOUSE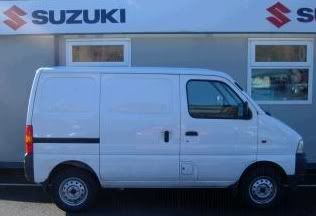 *POSSIBLE* REFERENCE VAN SENT TO EASYWRITER ASKING IT BE FORWARDED TO ME - THANK YOU EASY AND ANONYMOUS!

**If you are on Aruba and know the purpose of this van, please write to me (even anonymously) to give us the info we need to ID this van and it's true purpose.

The fact that this van was spotted at the death of a tourist allows me to conclude that the van is connected to the Aruban Law Enforcement or Visibility Team.



ALE OFFICER OR VISIBILITY TEAM MEMBER USING THE PHONE AT THE FRONT DESK OF THE MILL RESORT AT THE DEATH OF AMERICAN TOURIST **NOTE THE ATTIRE**



POLIS OR VISIBILITY TEAM IN ROCK AREA BEHIND CALIFORNIA LIGHT-HOUSE IN ARU-BAY VIDEO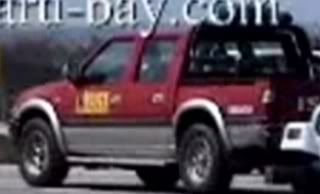 VISIBILITY TEAM PICK-UP TRUCK SEEN AT CALIFORNIA LIGHT-HOUSE IN ARU-BAY VIDEO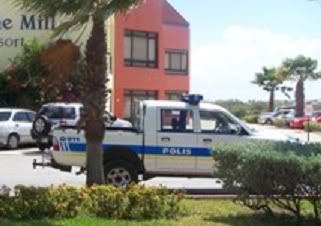 *POSSIBLE* POLIS OR VISIBILITY TEAM PICK-UP TRUCK SEEN AT MILL RESORT

*IF YOU RECOGNIZE THAT WHITE VAN PLEASE WRITE TO ME OR LEAVE A COMMENT IN THE COMMENT SECTION* TIA