**UPDATE**

TWO TEENS ARRESTED IN MURDER OF QUEEN CREEK GIRL
Jun. 27, 2007 11:20 AM EST

Two 16 year olds were arrested Wednesday in connection with the killing of 17 year old Amber Hess.

Pinal County Sheriff Chris Vasquez says an autopsy confirms that a burned body found Monday in a desert area near Florence was that of the missing girl. Vasquez says the two suspects apparently had planned the murder and that for some reason they didn't like Hess.

He alleges the two went to the girl's home, beat, stabbed and choked her, then took her body into the desert and set it on fire.

Hess' parents reported her missing Sunday night after they returned from a weekend trip. They had last seen her Friday afternoon.

Vasquez says he's recommending that the teens be charged as adults.

VIDEO HERE

PRESS CONFERENCE VIDEO HERE - AMBER'S PARENTS ANSWER QUESTIONS

- - - - - - - - - - - - - - - - -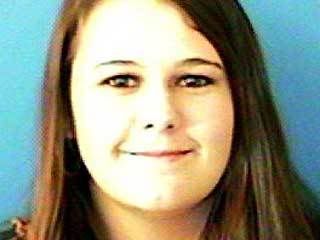 AMBER HESS

Lars Jacoby
The Arizona Republic
Jun. 26, 2007 05:51 PM

DISCOVERY OF BURNT BODY SHOCKS RESIDENTS

The Pinal County Sheriff's Office has confirmed that the car of Amber LeAnn Hess, a 17-year-old Queen Creek resident who was reported missing Sunday night, was found late Monday in the Queen Creek area.

The latest discovery comes on the heels of Monday's discovery of a burned body in the desert near Anthem at Merrill Ranch in Florence.

Deputy Chief Jerald Monahan said the car is now at the sheriff's headquarters in Florence for evidence processing. "We're being real tight-lipped about (where it was found)," said Monahan. "One of the things we do believe and are hopeful of is that the vehicle location and the contents of that vehicle will prove very valuable of the outcome of the case."

Monahan said the body found near the Anthem community has not yet been identified. The coroner's office in Pima County has Hess' dental records and if it is her body it should be known by Wednesday.

Monahan said "there's more than a good chance" the body is that of the missing teen because items near the body can be tied to the Hess home, which he called "the scene of a violent crime."

READ THE REST HERE

FAMILY AWAITING AUTOPSY REPORTS ON BODY FOUND IN DESERT

Last Edited: Wednesday, 27 Jun 2007, 4:10 AM MST

MESA, Ariz. (AP) -- A grieving Queen Creek family continues to await the results of an autopsy performed on a body found burned in the desert near Florence.

However, the mother and father of 17-year-old Amber Hess say they're 99 percent sure their daughter was killed and left in the desert.

Pinal County officials say experts are using Hess' dental records to determine if there is a match. Autopsy results were not available as of last night.

There has been a break in the case. Deputies found Hess' 2002 Mitsubishi Lancer Monday night in Queen Creek.

Investigators spent Tuesday going over the car looking for fingerprints, D-N-A and any evidence the assault was carried over to the vehicle. Detectives were also looking over Hess' MySpace-dot-com page for possible clues.