I have been following the case of Cricket Coach Bob Woolmer. I saw that he was unfortunately declared dead on 3-18-2007 in his hotel room during the Cricket World Cup in Jamaica. I was watching the news of the World Cup because the Jamaican Officials were warning of unrest and possible violence(this IS CRICKET not SOCCER). I was not expecting to see a Coach killed or die under suspicious circumstances. I should have known better.

First Mr. Woolmer may have been Poisoned. Then Strangled. Now he has died of Heart Disease and Diabetes. Mr. Woolmer's Family may never know the true cause of death in his case.

Mr. Woolmer was alleged to have been involved in a match fixing scheme. Was he involved or was this cover for the Police to let his case slide and blame Mr. Woolmer for his own death?

One thing is not open to debate. These Island Cops, no matter where the Island, are not honest, not forthcoming and certainly lack integrity. They protect Tourism and screw the VICTIM. Whatever happened to taking an oath to PROTECT AND SERVE?

In the last three years we have seen cops from one end of the Caribbean to the other dis-regard evidence, statements, witnesses, bogus autopsies and have generally laid the blame at the feet of the dead VICTIM who is unable to refute the allegations.

Maybe Mr. Woolmer did die of natural causes. One thing is settled, the Island Authorities leave a lot to be desired about their Investigative skills and open themselves up to scrutiny. You take your OWN safety in your hands when you travel to these locales should something bad happen.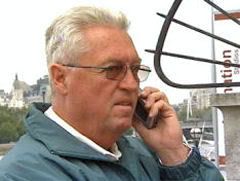 BOB WOOLMER
POLICE BELIEVE WOOLMER DIED NATURALLY.
By John Steele
Last Updated: 2:28am BST 02/06/2007

Bob Woolmer, the Pakistan cricket coach, died from natural causes, most probably a heart attack linked to diabetes, police now believe.

Detectives in Jamaica, where Mr Woolmer died in the Cricket World Cup, are planning to hold a news conference next week to announce that the death, which was dramatically treated as murder, was not in fact suspicious.

Gill Woolmer, the widow of the former England player, who lives in South Africa, is understood to have been briefed by Mark Shields, the former Scotland Yard detective who is second in command of the Jamaica police force. The conclusion that Mr Woolmer died a natural death, after months of fevered speculation and suspicion about the motives which lay behind his killing, will be seen as an embarrassment for Mr Shields and the island force.

The death of the 58-year-old former England batsman cast a shadow over the Cricket World Cup after he was found dead in the bedroom of his hotel suite in Kingston on March 18.

His body was found hours after Ireland inflicted a shock defeat on the Pakistan, leading to outlandish claims that he had been murdered on the orders of a match-fixing syndicate.

A Jamaican pathologist originally found the death to be inconclusive and, after re-considering, declared that a broken bone in Mr Woolmer's neck came from being strangled. It was suggested he had been poisoned, because of the presence of toxins in his blood which gave rise to suspicion.

READ THE REST HERE