Final report: Woolmer not murdered.
Pakistan cricket team prepare to sue as Jamaican police admit coach died of natural causes.

Mark Townsend, crime correspondent
Sunday June 10, 2007
The Observer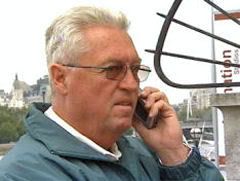 BOB WOOLMER

A third and final report into the death of Bob Woolmer has confirmed evidence that the former England batsman was not murdered, Jamaican police will reveal this week.

The official announcement that Woolmer died of natural causes is expected to precipitate legal action from the Pakistani cricket team against the Kingston-based force. The initial belief that Woolmer was strangled prompted claims that members of the Pakistan team may have been responsible for the death of their 58-year-old coach. Now, Jamaican officers have received all the reports they requested into the cause of Woolmer's death in March. The last of the three pathologists' verdicts into the case was received last Tuesday from a strangulation expert in South Africa. Jamaican police said last Thursday they were examining 'new material' which now appears to corroborate the two earlier reports by pathologists, one from the Home Office, which concluded that Woolmer was not strangled.

Woolmer was found dead in his hotel room in Kingston in March the day after Pakistan were beaten by minnows Ireland in the Cricket World Cup.

Although Mark Shields, the former Scotland Yard officer and deputy police commissioner of the Jamaican police, led the investigation into Woolmer's death, it is understood that he will not be forced to explain why he mistakenly announced a murder inquiry. Instead Lucius Thomas, the head of the Jamaican police force, will explain that Woolmer was neither poisoned nor strangled and that his death was most likely a heart attack. The crucial piece of evidence that pointed to murder was the verdict by Dr Ere Seshaiah, a Jamaican pathologist, that the hyoid bone in Woolmer's neck was broken, a sign of strangulation.

READ THE REST HERE

It's nice to see that someone is suing the Jamaican Police Force for the incompetency. Aruba you're next.