SEARCH FOR MISSING PREGNANT WOMAN TO RESUME FRIDAY
Friday, June 22, 2007
ASSOCIATED PRESS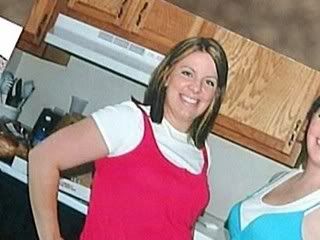 JESSIE MARIE DAVIS

UNIONTOWN, Ohio — Hundreds of volunteers were expected to resume searching backyards and vacant fields Friday for a woman who was nine months pregnant when she disappeared last week.

The searchers — some on horseback, driving golf carts or riding all-terrain vehicles — uncovered a marijuana plot but failed to find 26-year-old Jessie Davis on Thursday.

Responding to a reaction from private search dogs, an FBI evidence crew and investigators spent several hours examining freshly dug dirt in a field more than a mile from Davis' home in nearby Lake Township.

Family members who were with the team that found the spot embraced when it was discovered. But the site turned out to be a marijuana plot, about 6-feet long and 3-feet wide, Stark County sheriff's Capt. Gary Shankle said.

"It's very frustrating, but we just can't leave any stone unturned," he said.

The search was to continue Friday in this community outside Canton in northeast Ohio.

READ THE REST HERE

ABC NEWS UPDATE
About 1,800 volunteers turned out near Canton, Ohio, Thursday to search for 26-year-old Jessie Davis, the pregnant woman who has been missing for more than a week.

Another strong turnout of searchers, eager for some clue about the woman's fate, is expected today.



VOLUNTEERS SEARCH FOR JESSIE

CLEVELAND PLAIN DEALER - SEARCH RESUMES TODAY



SEARCHERS LOOKING FOR JESSIE

WHERE WAS BOBBY CUTTS - VIDEO

WHO'S WHO IN THE CASE