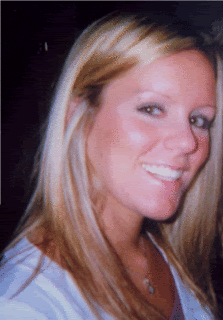 JESSICA EDITH LOUISE FOSTER

Last night I received a comment in the STEPHA HENRY UPDATE POST. The comment was from Glendene Grant, mother of missing JESSIE FOSTER. Mrs. Grant and I had a brief email conversation about her daughter and what may have happened to her.

Revealed during our brief exchange was the fact that Jessie traveled to Fort Lauderdale Florida before her abduction on March 29th 2006 in North Las Vegas. Mrs. Grant believes that Jessie is being held against her will and has received information that Fort Lauderdale is a hub for HUMAN SLAVERY from the Anti Trafficking League Against Slavery. Human slavery is the scourge of our planet and needs to be eliminated as quickly as possible. Those that do not believe it could happen to them need to look at the stats and the cases where the person has been recovered.

**PLEASE LOOK AT THESE PHOTOS AND SEE IF YOU RECOGNIZE JESSIE**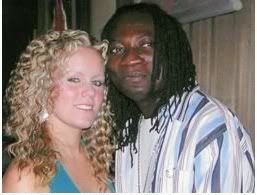 JESSIE WITH PETER TODD - THE LAST PERSON SEEN WITH JESSIE



JESSIE WITH CURLY HAIR



JESSIE WITH STRAIGHT HAIR



JESSIE WITH DARK BROWN HAIR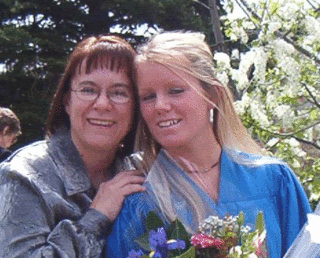 JESSIE WITH HER MOM GLENDENE GRANT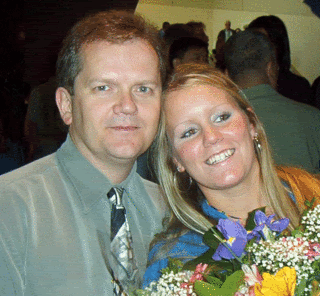 JESSIE WITH HER DAD DWIGHT

* Jessie has perfectly straight, white teeth. They are very noticeable with her big, beautiful smile.
* Jessie has no known tattoos or scars, but has a pierced right eyebrow, and she sometimes wears a dainty nose ring. She also has several piercings in her ears.
* Jessie has long blond hair. She wears it long and straight, long and curly, and she wears her hair up.
* Jessie's last confirmed location was at 1009 Cornerstone Place in North Las Vegas with her boyfriend Peter Todd, on a telephone call to her sister.
* Jessie has always kept in close contact with her friends and family and hasn't been heard from since March 28th, 2006. Jessie's bank card, credit cards and cell phone have not been used.
* Jessie loves music and is a friend of, international hip hop star, Moka Only.
* Could Jessie's case be related to the LINDSAY MARIE HARRIS on AMERICA'S MOST WANTED?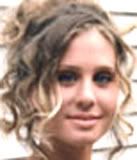 LINDSAY MARIE HARRIS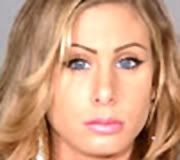 LINDSAY MARIE HARRIS

WHO TO CONTACT -

Mother and Step-father:
Glendene Grant & Jim Hoflin
City: Kamloops, BC, Canada
jessiesmom@jessiefoster.ca

Father and Step-mother:
Dwight Foster & Tracy Foulds
City: Calgary, AB, Canada
jessiesdad@jessiefoster.ca
Detective Dave Molnar
North Las Vegas Police Department
Phone: (702) 633-1779

Anti Trafficking League Against Slavery
(702) 828-0237

Mike Kirkman/Las Vegas Detectives
Phone: (702) 897-6820
lvdetectives@cox.net

Detective Mike Hope/Crimestoppers
City: Las Vegas, Nevada
Phone: (702) 229-3445
Las Vegas Crimestoppers:
Phone: (702) 385-5555
Nevada Crimestoppers

Crimestoppers
TOLL FREE: (800) 222-8477

**SOMEONE HAS THE INFO TO FIND BOTH JESSIE FOSTER AND LINDSAY HARRIS**
IF YOU KNOW WHO IS INVOLVED IN EITHER OF THESE TWO MISSING PERSONS CASES PLEASE CONTACT THE AUTHORITIES IMMEDIATELY.