POI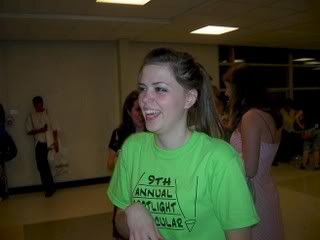 KELSEY SMITH

PERSON OF INTEREST SOUGHT IN TEENS DISAPPEARANCE
Jun 4, 2007 10:57 PM

OVERLAND PARK, Kan. – Overland Park police are seeking a person of interest in the disappearance of Kelsey Smith, 18.

Smith disappeared after shopping at the Target store at 97th and Quivira Saturday night.

Police say surveillance video shows a person running up behind Smith as she got into her car, and shows the person shoving Smith into the car.

Officers want to talk to a man seen at the Target store. They think he may have seen something that could help in the investigation.

The person of interest is described as:
-- White man
-- Short brown hair and goatee
-- Mid 20's- 30
-- White shirt
-- Dark shorts
-- Tennis shoes
-- Possibly 6'

FIND KELSEY

A $10,000 reward is being offered for information leading to Kelsey.




CAR BELONGING TO KELSEY SMITH


KELSEY SMITH - TARGET VIDEO

CRIME BLOG US

KELSEY SMITH MY SPACE

ABC NEWS UPDATE

PARENTS QUESTION CONNECTION BETWEEN MISSING TEENS

FIND KARA KOPETSKY



POI IN KARA KOPETSKY CASE

Kansas City Metro
TIPS Hotline
816-474-TIPS
816-474-8477

Overland Park Police
913-895-6300

**THANK YOU TO CARPE NOCTEM FOR VIDEOS AND HELP WITH THIS IMPORTANT POST**