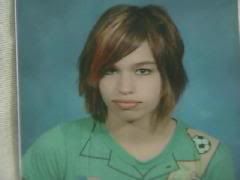 KARA KOPETSKY

POLICE: MISSING BELTON GIRL NOT RELATED TO SMITH CASE

OVERLAND PARK, Kan. -- In the midst of the Kelsey Smith abduction and homicide investigation, police mentioned another missing teen on Wednesday.

KARA KOPETSKY 17, of Belton, Mo., disappeared on May 4.

Police said they have no reason to believe Kopetsky's disappearance is related to Smith's case. Officers notified the Kopetsky family that the body found on Wednesday was not their daughter before they made a public statement.

Anyone with information in the case can call the TIPS Hot Line at 816-474-TIPS. Callers can remain anonymous.



POI AND KARA KOPETSKY

Parents Of Missing Belton Teen Ask For Help
Kara Kopetsky Disappeared On May 4