BAR SURVEILLANCE CHECKED FOR MISSING WOMAN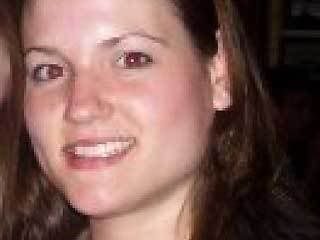 KELLY NOLAN

Sources close to the police search for missing UW-Whitewater student Kelly Nolan have confirmed for 27 News investigators are scouring for clues to her whereabouts on a downtown bar's surveillance footage.

Sources have confirmed for 27 News the surveillance footage in question was recorded last Friday, when Nolan was among several hundred people at State Street Brats, a popular State Street tavern.

Sources with knowledge of the police search confirmed for 27 News police officers were given the surveillance video recorded between 11 P.M. June 23, and 1 A.M. June 24. Sources have also confirmed Nolan visited the tavern last Friday. Nolan's sister, April Nolan, said Nolan was out with friends the evening of her disappearance in downtown Madison and split up from the group at 11:30 P.M.

Family members and others have blanketed downtown Madison with photos of Kelly Nolan. UW-Madison's website also profiles Nolan's disappearance.

Two days before Nolan went missing, the owner of the Orpheum downtown, Henry Doane told 27 News he fired Nolan from a summer, waitress job. On the day of her disappearance, sources confirmed for 27 News Nolan was on the Memorial Union's swimming pier at some point. The Sheriff's dive team has checked the lake's shoreline there, but police officials say, they've found no trace of the college student. Police spokesperson Joel DeSpain declined any comment on Nolan's activities in the hours before her disappearance. DeSpain said Nolan's photo, and information has been given to the National Center for Missing and Exploited children.

Nolan's sister said Kelly Nolan did place a call Saturday morning, after she split off from her friends, but won't comment beyond that.

Anyone with information which may connect to Kelly Nolan's situation, is asked to call Madison Crimestoppers, at 266-6014.


MISSING PERSON CASES OFTEN NOT SERIOUS
By PATRICIA SIMMS 608-252-6492
psimms@madison.com

This week Kelly Nolan became a statistic, one of nine adults reported to the Madison Police Department as missing in June.

Most of those nine have been found, police said, but Nolan is an open case, a troubling question mark.

Of the dozens of missing people reported to Madison police this year, 11 haven't turned up, said Police Capt. Carl Gloede. "Each case is different," Gloede said, and only some incidents develop into full-blown cases.

READ THE REST HERE

-All I can say to - 'MISSING PERSON CASE OFTEN NOT SERIOUS' is WTF!!!! NOT SERIOUS? This lady needs to pull her head outta her ass and realize when a 20 ~ something woman is missing for a week it's as serious as a heart-attack and something has happened that has everyone with an IQ over 75 points very concerned.

It doesn't take a whole lot of intelligence to be a writer for a Newspaper, just the ability to type and string some words together. If this was her cat missing for a week she would have called the FBI and Interpol.

It also appears that Police Captain Carl Gloede needs a refresher course at the Academy. It's a cavalier attitude that has me very concerned. The chance that multiple crimes have occurred and Kelly may be dead and a predator is wandering the streets is very very worrisome. If Kelly could call her Mom or Sister, she would.

When a young person is missing, even voluntarily, they are at risk. They become the prey of predators and the trash of society. Bad things happen and young people are not completely equipped to deal with making decisions on the 'fly'.

This proves once again our job is never done and education is the best way to get the light shining on this issue.

Your comments are welcome as always. This looks like a good topic to start a discussion.

Let's all hope Kelly is found soon and her family gets the news that she is ok.