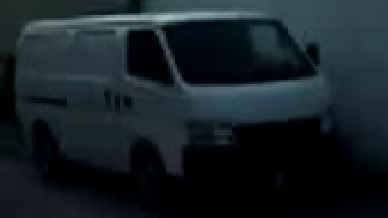 WHITE VAN PARKED ON THE SIDE OF THE MARRIOTT IN ARU-BAY VIDEO

As I remember the van, it was slightly 'thinner' than the van in the picture above. The Van in the 'Missing Video' could in fact be this van above based on the distance Ed Smith filmed it from and the equipment could have possibly distorted the size of it.

What is intriguing about this van is it appears to be totally enclosed and does not have windows. The Van in the Missing Video does not appear to have any back windows, if I recall correctly.

This picture below is a van that is roughly the same 'thickness' as the Van in the 'Missing Video'. I believe the dimensions of the White Van in the 'Missing Video' are slightly larger, but this gives you the idea it is not a Chevy 1500 Series as seen in another of the Aru-Bay Videos.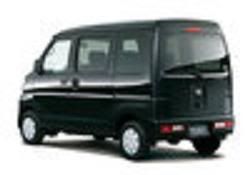 As I have said before, the Dushi Bagels Delivery Van appears to be an exact match for the make and model of the Van in the 'Missing Video'. Dushi Bagels is located on the street level of the Playa Linda Resort next to the Hyatt and less than a block from the Holiday Inn.

*White Van at top courtesy of Carpe Noctem