NAOMI ARNETTE WEBSITE HERE



ROBERT SHAWN ARNETTE - ESTRANGED HUSBAND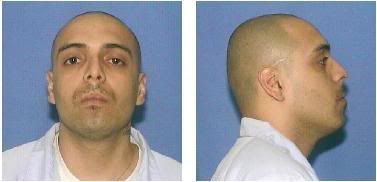 ANGEL MARTINEZ - BOYFRIEND AT TIME OF DISAPPEARANCE

**NOTE FROM GRANDE**
Naomi, a mother of 7 was discovered missing on May 21, 2007. By all accounts her estranged husband was the last person to see Naomi, although that is certainly up for debate especially given what little is known after that point. Robert has gone on the CourtTV message board and defended himself on many accounts, and even made some pretty damning statements.

Well, I discovered some posts from Robert only 30 HOURS after his wife was discovered missing on notebookreview.com that would suggest maybe he did not care where his wife was OR he knew...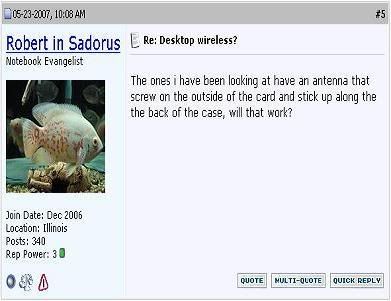 POST VERIFICATION -

C:\Documents and Settings\Robert Arnette\My Documents\Software1\nhc_Core2Duo\nhc.exe

MESSAGES ON THUMPERTALK.COM - KAWASAKI MOTORCYCLE SITE - ROBERT IN SADORUS

"Hello, my name is Robert and i am an ADDICT.
Walked into the Kawasaki dealer today and walked out with a new 06 KLR 650, Didnt intend on buying it but they gave me a sweet deal ( I think) Zero down,Zero% interest for 2 years, 69.00 a month, they even cut the freight charges from 497.00 down to 247.00, Everything including tax, title, freight, and Bike cost me $5,970, I must say that this is one SWEET ride.
I have 7 kids so the goverment gives me 6,000 a year for my income tax refund so this thing will be paid off in 2 years.
Is there anything bad i should know about this bike? Even though it's too late now, LOL"

**SCREEN CAPTURE TOO LARGE FOR THIS BLOG**

DEEDRICK - AKA ROBERT IN SADORUS-
not being an a*s, but what does any of those post have to do with my Wife disappearing? you can also find post on KLR650.com

GRANDE-
Those posts have alot to do with your frame of mind prior to and the days following your wife's disappearance.

Robert, I in no way have any intention of directing my efforts towards you specifically. My intention is to find out what happened to your wife and bring some resolution to the concerned parties, most importantly your children.

With regards to the other posts you referenced on an alternative website; I have them, however I am not interested in 99% of them. I am most however interested in the 5 entries dated May 22nd & May 23rd posted earlier, which you seem to have failed to address.

In your defense, I came to the conclusion you and your wife had a solid relationship and you cared a great deal for her and your children. I have not come across any thing that would suggest otherwise EXCEPT the aforementioned posts the day after Naomi went missing. Please consider taking the time to explain your state of mind at that point. I was a bit taken aback that troubleshooting your laptop took precedence over your missing wife, or so it would seem... ???

Robert, if you are innocent, may God ease your mind like only he can do and provide you with some closure. On the other hand, if you have ANY information that would assist in the investigation, I encourage you to offer those details to the appropriate persons.

Deedrick
Member

Registered: May 2007
Location:
Posts: 138

Thursday, May 31, 2007

-Snip-
"We didn't start to worry about her being Missing untill later that night (MAY 21) and we still hadn't heard from her.
It was unusual for her to tell me to come get some stuff then not be there.She was supposed to be there.
Her boyfriend never called me at all, My sister did."

-Snip-

Yet it appears as if he is either not concerned or knows she will not be found, based on these posts sorted by date starting with the first on May 22 after 8pm...

GRANDE-
The following entry made at notebookreview.com by Robert Arnette less than 30 hours after his wife was discovered missing;

http://i15.tinypic.com/6hgm55e.jpg

Robert,

I would hope you would consider offering some sort of explanation as to why you were troubleshooting your female friends internet connection rather than searching for your children's mother. Again, I have no preconceptions about your role in Naomi's disappearance, I simply want the truth.

DEEDRICK - AKA ROBERT IN SADORUS
what alot of people on here dont realize is that my Wifes whole attitude was changing not necessarily for the better, but not in a bad way either, she was more relaxed on things and doing things she wouldnt normally do. So when i found out no one knew where she was i really wasnt surprised, and didnt really feel the need to worry about it to much thinking she just ran off to get away or something,I honestly didnt start to worry about her being gone until a few days later.
That may sound bad on my part but if everyone on here knew the changes she was going threw and saw how she was acting then they would understand my lack of concerne in the first few days.

GRANDE-
I can't begin to imagine how you must have felt, which is precisely why I inquired.

You responded by stating you "didnt start to worry about her being gone until a few days later" but once again this post would suggest otherwise... http://i9.tinypic.com/4qfplye.jpg

I want to believe you Robert, I want to believe you would have come clean by now for the children's sake if you had played a role in your wife's disappearance.

Lastly, what ever became of the alleged rape victim from Tolono you claimed to have heard about? Did you ever hear anything further on that?

I appreciate you taking the time to address my questions. Regardless of what happened the truth will come out in the end. For your sake and your children's I pray that is sooner than later.

KAYLYNN-
Does anyone know when the allegded Tolono rape occured?

GRANDE-
Robert did not state when this allegedly occurred...

Deedrick
Member

Registered: May 2007
Location:
Posts: 139
Anyone from Tolono,
Does anyone on here from Tolono know a Girl named Britteny who has an older sister named Dana? lives about 4 blocks away from the police station,
I ask because this girl told a friend of mine that Angel Martinez(she had a printout of his picture) raped her in the motel room at the motel they both were staying at, then made her take a shower to wash off the evidence.
If you know this girl, PLEASE i need her last name. apparently she has been arrested for drugs and drug related charges.
If it helps, her father owns a plumbing business or something plumbing related.His box truck is parked at the house.

Report this post to a moderator | IP: Logged

KAYLYNN-
Ok. I was just wondering because I'm a law school student, and we have access to police/crime reports from all over the country in our schools database for research purposes, and so if the rape did allegedly happen, it was never documented to Tolono police, not even as an attempted rape, suspicious circmstance, NOTHING, and in those circumstances, even if there is no evidence still on the victim, a report should still have been filled.

ALLISON67-
I hope Deedrick isn't too offended by my post and if I am wrong then I apologize.
I read the links Grande had provided and the first one was a message from May 22 in the afternoon. Deedrick wondered if he could help his neighbour by allowing her to tap into his wireless internet connection (I guess to save her money?)
The first thing that came to my mind was it seemed like he was fishing to find out if his neighbour could tap into his wireless computer and have access to certain things he definitely didn't want anybody to read such as searches or whatever.
I probably just have an active imagination and again if I am wrong I apologize.

GRANDE-
No updates, and seemingly no media coverage.

**INFO ON NAOMI ARNETTE AND ROBERT SHAWN ARNETTE ATTRIBUTED TO GRANDE**