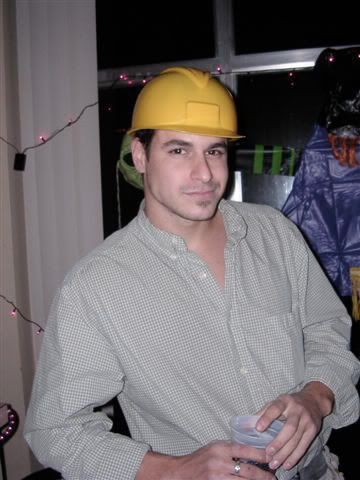 CHAD MULVIN - GONE BUT NEVER FORGOTTEN

Where to begin? How about at the beginning.

I met Chad Mulvin through a mutual friend - Kurt. I guess it was in or about 1998 or 1999. It was one of those things when you just instantly knew that you are gonna be friends with someone. For whatever reason friendships begin, you just know when your personalities click.

Maybe it was Chad's infectious smile or out-going personality. But whatever it was, everyone noticed.

On July 2nd 2004 something bad happened and it all changed.

Chad and his roommate Joe Larkin went out to have a few drinks.

PENNSBURY VILLAGE MAN MISSING SINCE PARTYING IN ROBINSON
POSTED: 8:59 am EDT July 9, 2004

-CARNEGIE, Pa. -- The Carnegie Police Department is investigating the disappearance of a Pennsbury Village resident. Chad Andrew Mulvin, 29, has not been seen or heard from since the early morning hours of July 2, when he was at Jabby Joe's in Robinson Township.

Mulvin has missed scheduled shifts at the Red Lobster restaurant where he bartends, according to his manager. Also, Mulvin's roommate says he hasn't returned to their apartment.

Family members say Mulvin always calls his mother in Cleveland on her July 3 birthday, but she did not hear from him this year.

Mulvin is white, about 6 feet tall and 170 pounds, with brown hair, brown eyes and a gothic-style tattoo on his upper left arm.

MISSING ROOMMATE FOUND DEAD
POSTED: 7:36 am EDT July 13, 2004

-PITTSBURGH -- A Pennsbury Village man missing since July 2 was found shot to death and buried in a shallow grave behind a house in Ohio Township.

Joseph Larkin was arrested early Tuesday morning after Allegheny County and local police uncovered the body of his roommate, Chad Mulvin. Police say Larkin led them to the back yard of his mother's home on Gary Drive, where he had allegedly mixed some quick-setting concrete and buried Mulvin under a thin layer of the substance.

According to police, Larkin, 31, and Mulvin, 29, had been drinking together at Jabby Joe's in Robinson Township, where one of Mulvin's co-workers was having a party. The men apparently had a disagreement at the bar that escalated when they got back to their apartment.

Mulvin fought with Larkin after coming home, the suspect told police. Mulvin grabbed Larkin's rifle while they were wrestling and was shot in the chest when the gun went off, according to what police say Larkin told them.

An informant told detectives that Mulvin was angry because Larkin left him at the party and stuck him with the bill. When questioned about the anonymous tip, Larkin said he had ditched Mulvin because he wanted to go home early, police said.

Larkin is being held without bond in the county jail on a charge of homicide. A preliminary hearing is scheduled for July 26.

MAN CHARGED IN ROOMMATES DEATH
TRIBUNE-REVIEW
Wednesday, July 14, 2004

-Arnett Blackhurst felt a chill the moment she laid eyes on Joseph Larkin. The Pennsbury Village man ordered a beer, then told her to put the drink on his roommate's tab.

Hours later, the roommate, Chad Mulvin, 29, was dead from a rifle shot to the chest after an apparent argument over a $68 bar bill.

"I just didn't like the feeling I had when I saw (Larkin)," said Blackhurst, manager of Jabby Joe's bar in Robinson. "That kid was dark."

Police on Tuesday charged Larkin, 31, with killing Mulvin in the condominium the two men shared. Police say Larkin fired a shot from a .22-caliber rifle into Mulvin's chest early July 2, then stashed the body under sacks of concrete in the back yard of his mother's Ohio Township home.

Police questioned Larkin on Monday after receiving tips that he'd argued with Mulvin at a party at Jabby Joe's. Larkin, who reported Mulvin missing on July 7, led police to the body late Monday.

Friends of Mulvin say the two bickered at the bar: Larkin wanted to leave, Mulvin wanted to stay. Larkin eventually ditched his roommate, sticking him with what Blackhurst said was a $68 tab. The two had been attending a going-away party for a manager at Red Lobster restaurant in Robinson, where Mulvin had worked since the eatery's opening in February.

Larkin said he left the bar about 12:30 a.m., and then called Mulvin to tell him he wanted the younger man out of his condo, according to an affidavit of probable cause. Larkin initially told Carnegie police that he heard Mulvin come home later in the morning but did not see him.

On Monday, though, Larkin told police a different story: that Mulvin returned early July 2 and started a fight in Larkin's bedroom. That Mulvin grabbed Larkin's .22 rifle, the two struggled, and the gun went off.

Larkin said he then used his sister's station wagon the next day to take the body to his mother's home on Gary Drive.

The weapon still has not been recovered.

It's the first homicide in Pennsbury Village since the community of 790 people was incorporated in 1977, Carnegie police Chief Jeff Harbin said. Carnegie police cover Pennsbury Village.

Authorities had been suspicious of Larkin all along, Harbin said.

"There were some inconsistencies in what he said that made us suspicious," the chief said. "It was not your typical missing person report. We knew that from the beginning."

After Larkin filed the report, police checked with hospitals, the county jail and Mulvin's mother, but found no sign of him. Then on July 10, a neighbor told Carnegie police that she had heard a scuffle early July 2 in the condo the men shared.

Two days later, a friend of Mulvin's told county homicide detectives that he'd overheard Mulvin at the bar arguing with Larkin on the telephone. Mulvin told the friend he wanted to "beat" Larkin for sticking him with the tab.

When Mulvin turned up missing, co-workers speculated that he'd gone to Cleveland, where his mother lives. But Red Lobster co-worker Ashley Ulrich said she knew that wasn't the case when Mulvin failed to pick up his paycheck.

She and other co-workers described Mulvin as fun-loving and outgoing. Disagreements with Larkin, however, were common, Ulrich said.

"I know they just didn't get along, and I know Chad was in debt to him," said Ulrich, who has worked at Red Lobster in Robinson since it opened.

Larkin bought the condo where the two lived in Pennsbury Village for $73,200 in 2002, but police did not say how long Mulvin had lived there. The two had been roommates "for years," Ulrich said.

Despite his quarrels with Larkin, Mulvin wasn't the sort to initiate a fight, Blackhurst said.

"He's not the type to start anything," she said. "He was meek. That's what shocked me, because Chad was not the type to instigate anything. He would back away."

Blackhurst remembered Mulvin, who tended bar for her several years ago at Bishop's in Carnegie, as charming and good with people. She said he often came to Jabby Joe's for karaoke nights, where he would sing "hard rock" songs.

"He would really get into it," Blackhurst said. "He'd belt them out. He thought he was (a good singer), but he was terrible."

Larkin was jailed without bond pending a hearing in the coroner's office on July 26. He is charged with homicide and abusing a corpse.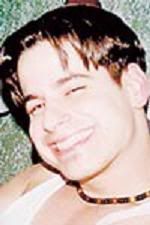 CHAD MULVIN

EDITORIAL - ONE MAN'S BODY - THE CORONER'S OFFICE MISLAYS EARTHLY REMAINS
Thursday, May 05, 2005

Chad Mulvin was shot and killed over a bar tab last year, but he's been on ice ever since. Somewhere in the bowels of the Allegheny County coroner's office, Mr. Mulvin's body has been lying unceremoniously nine months after it was thought to have been sent to a funeral home for cremation.

Homicide detectives discovered the mistake last week after requesting the victim's clothing as evidence in the upcoming trial of Joseph Larkin, his alleged killer. But instead of Mr. Mulvin's clothes, workers for the coroner found the homicide victim in a freezer.

It's unclear whose -- or what -- ashes were laid to rest in July 2004. There's speculation that Mr. Mulvin's clothes were accidentally released to the funeral home. No one knows exactly what was cremated at the time, so the mystery deepens.

There is justifiable embarrassment at the coroner's office over this snafu, and, we suspect, justifiable outrage among Allegheny County residents. There could be further ramifications from this at the Larkin trial.

Joseph Larkin's lawyer is arguing that the misplacement of evidence will only weaken the case for the prosecution. Meanwhile, Chad Mulvin's family is confronted by the reality that his earthly remains were not laid to rest as they expected last July -- a fact that only can deepen their grief.

The protocol for the coroner's office releasing bodies to funeral homes obviously broke down. After a thorough investigation, we can only hope this problem will not happen again. Although 2,000 bodies may cross the coroner's slab every year, there is no excuse for losing track of a single one.

ALLEGHENY COUNTY CORONER'S STAFF BLAMED FOR MIX-UP ON CREMATION
Wednesday, August 17, 2005

-An internal investigation has determined that Allegheny County coroner's office employees were responsible for a mistake that resulted in a funeral home cremating a body bag filled with a homicide victim's clothing weighted with chunks of concrete.

But a deputy coroner who signed off on the release said an unsupervised intern actually turned over the clothing in violation of coroner's office rules, a practice that has been tacitly accepted by senior management.

Deputy Coroner Alesia Roskov said she accepted responsibility for the mix-up, but alleged that office rules governing interns and the release of bodies were routinely flouted with the knowledge of management.

"The protocol reads one way, but functions in a different way," said Roskov. She said she felt she needed to speak out about the mistake, even though it could cost her her job.

The mix-up relates to the death of Chad Mulvin in July 2004. Police said Mulvin was shot dead by his roommate at their Pennsbury Village home after a dispute over a bar tab. Investigators arrested Joseph Larkin, whom they say buried Mulvin in a makeshift grave in Larkin's mother's back yard after covering his body with a quick-forming concrete.

On the afternoon of July 13, 2004, a body bag was released to McCabe Funeral Home of Derry, which was to handle cremation of Mulvin's remains and forward them to the McGorray Bros. Co. funeral home in Lakewood, Ohio, where Mulvin's mother lives.

Nine months later, Mulvin's body was discovered at the coroner's officein a basement freezer that is used for decomposed remains.

A chemical analysis showed that the cremated materials were Mulvin's clothing and some of the concrete that had covered his body, Senior Deputy Coroner Joseph Dominick said.

At the time the remains were to be released, protocol dictated that a funeral director and deputy coroner identify a body by opening the body bag, matching the face against a photograph taken at the time the corpse was brought into the office, and checking the name on a wristband.

"The deputy coroners that were involved in releasing remains simply did not follow the standard operating procedure of the office," Dominick said. "They released the bag without checking its contents."

Interns are not supposed to release bodies to funeral directors but often have done so without the presence of a deputy coroner, Roskov said.

She also said that deputy coroners are supposed to identify remains before turning them over to a funeral home, after which they are to fill out required paperwork and initial a photograph of the deceased. But Roskov said that deputy coroners oftentimes filled out the necessary paperwork before releasing a body because they are understaffed.

"It's all of management. They're completely aware of what happens there," Roskov said.

Dominick disputed Roskov's claims but did not rule out the possibility that interns released bodies against protocol.

"I have not personally observed that, but there is a possibility that happens. Quite honestly, in this situation, that's what appears to have gone on," he said.

"I have never given anyone the authorization for an intern to release a body, and I don't intend to do that," Dominick said.

Dominick denied Roskov's assertion that deputy coroners are understaffed.

As for deputy coroners signing off on the release of a body without actually seeing the remains, Dominick said: "Apparently it was something that was a practice, even though it was not standard operating practice."

Dominick said that since the Mulvin case was brought to his attention in April, the office policy governing interns and releasing bodies has been tightened. The new policy requires that a second wristband must be removed from the body, placed into a plastic bag and stored with the case file.

"There's no possible way for them to release a body without taking that off," Dominick said.

Also, the coroner's office will now store evidence such as clothing in fluorescent orange body bags, while bodies will continue to be kept in royal blue bags.

Dominick refused to identify any employees involved in the snafu or how many there were. It was unclear yesterday how a funeral director could mistake clothing -- even made heavier by concrete -- for a body.

Officials from McCabe Funeral Home could not be reached for comment.

Dominick said he had spoken to the employees involved; however he also said he did not know how many interns were on duty the day of the release and did not speak with them because they were "long gone."

Ultimately, he said, the buck stops with a deputy coroner, not an unpaid intern.

"The deputy coroner is the one responsible. Interns are not employees of this office. They are not employees of the county," Dominick said.

Roskov said a female intern released the body, but she could not identify the intern.

Roskov, 27, of East Pittsburgh, who has worked for nearly two years as a deputy coroner, said she has not been disciplined for the incident.

"I cannot say I didn't play a role. I most certainly did have some kind of limited involvement. Paperwork -- the necessary paperwork that needs to be signed to release the body -- I signed it," Roskov said. "I should have known better. I'm really kicking myself in the butt now."

Roskov said she cried about the incident and felt terrible for Mulvin's family. She said she was worried about coming forward publicly.

"I really want some reform. I really want things like that to not happen" Roskov said. "I'm taking a big gamble. It's very likely I can be reprimanded for this [speaking publicly] or even fired."

PITTSBURGH CORONER INVESTIGATING CLOTHING - CORPSE MIX-UP PDF FILE
Wednesday, 04 May 2005

-PITTSBURGH Chad Mulvin's father in Fredericksburg thought his son's remains were cremated nine months ago, and the ashes were given to Chad's mother.

Now Nevin Mulvin Senior has been told that Chad's body was found in a freezer in the coroner's office in Pittsburgh,Pennsylvania.
Nevin Mulvin told the Pittsburgh Tribune-Review that relatives were stunned to learn about the mistake.

The roommate of 29-year-old Chad Mulvin is charged with shooting him last July in a suburban Pittsburgh condominium
they shared. County homicide detectives were preparing for an upcoming trial when they discovered the mix-up last
week.

The Allegheny County Coroner's Office had two body bags -- one holding Mulvin's body, and one containing his clothing.

They now cannot find his clothes, but found his body last week.

Nevin Mulvin told the Pittsburgh Tribune-Review that relatives were stunned to learn about the mistake.

The family plans to get Mulvin's body and have it cremated.

JUDGE ALLOWS TESTIMONY ABOUT SPOKEN CONFESSION AT MURDER TRIAL
Wednesday, May 24, 2006

-Ten days after his roommate went missing, Joseph Patrick Larkin told Allegheny County homicide detectives that Chad Mulvin had been shot in the heart in a struggle over a rifle. Mr. Larkin also admitted he wrapped the 29-year-old's body in a tarp and buried him in his mother's yard in Ohio Township.

After hearing testimony yesterday on a defense motion to suppress Mr. Larkin's statement, Allegheny County Common Pleas Judge Kevin G. Sasinoski ruled that the verbal confession was admissible. Mr. Larkin refused to complete a written or taped confession, saying that he wanted an attorney present.

In the confession, Mr. Larkin, now 33, told detectives Mr. Mulvin returned angry July 2, 2004, to their Pennsbury Village townhouse after Mr. Larkin stiffed him with the bill and left him stranded at a farewell party at Jabby Joe's restaurant. After they argued, Mr. Mulvin reached for his roommate's Ruger semi-automatic rifle, and, at some point after Mr. Larkin passed out, the struggle resumed. Mr. Larkin said Mr. Mulvin died from a single gunshot to the heart.

Allegheny County Homicide Detective William Palmer testified yesterday that Mr. Larkin said he bought a tarp and some duct tape from a Home Depot outlet and wrapped the body the day after the shooting. He then drove the body to his mother's home and left it under a truck bed. On July 7, after he had filed a missing person's report with Carnegie Police, he bought 10, 80-pound bags of concrete powder. He placed the body in a depression on his mother's yard and dumped the concrete over it.

In a mixup by the county coroner's office July 13, 2004, a body bag was released to McCabe Funeral Home of Derry, which was to handle cremation of Mr. Mulvin's remains and forward them to the McGorray Bros. Co. funeral home in Lakewood, Ohio, where the victim's mother lived. But nine months later, officials at the coroner's office found Mr. Mulvin's body in a basement freezer used for decomposed remains.

Several of Mr. Mulvin's co-workers from Red Lobster in Robinson also testified at yesterday's trial, confirming that their friend had been left at the party with the $60 bill for his and Mr. Larkin's drinks. Several testified that he appeared upset. One co-worker dropped him off at home. Two others made inquiries to Mr. Larkin when he did not show up at work the next day and urged Mr. Larkin to file a missing person's report.

The homicide trial was scheduled to continue today.

ROOMMATE DID MUCH TO CONCEAL MAN'S DEATH
Thursday, May 25, 2006

-After his roommate died in an early-morning struggle over a rifle, Joseph Patrick Larkin went to great lengths to conceal what occurred, according to testimony yesterday at his homicide trial.

Prosecution witnesses said he ripped up the carpeting in their Pennsbury Village townhouse, duct-taped the bullet hole in Chad Mulvin's chest, stashed and buried his body, tossed the .22-caliber weapon in the Ohio River and made several calls to Chad Mulvin's friends and family to ask if they knew where he was.

The two men, who were close when they moved in together, had spent the evening of July 1, 2004, at Jabby Joe's bar, at a luau-themed goodbye party for one of Mr. Mulvin's co-workers from the Red Lobster in Robinson, witnesses said. Several hours into the party, Mr. Mulvin, 29, became visibly upset when he realized Mr. Larkin, then 31, had stuck him with their $68 bar tab and left him stranded without a ride home.

Ten days later, Mr. Larkin told Allegheny County homicide detectives that Mr. Mulvin came home early July 2 and grabbed for his roommate's rifle. He told police the gun went off when he tried to block Mr. Mulvin from putting his finger on the trigger.

Shortly after Mr. Mulvin disappeared, investigators spoke with one of his co-workers who rode in the car pool that ultimately took him home from Jabby Joe's. In that interview, William "Tank" White said Mr. Mulvin became increasingly irate as he called Mr. Larkin from the bar -- a total of 22 times, records would later show. Mr. White told police he overheard his co-worker say he was going to go home and give Mr. Larkin a "beating." But Mr. White testified yesterday that he did not recall hearing the outburst.

Testimony in the nonjury trial before Allegheny County Common Pleas Judge Kevin G. Sasinoski will resume today.

MAN ACQUITTED IN ROOMMATE'S DEATH
POSTED: 4:02 pm EDT May 25, 2006

-PITTSBURGH -- A judge has acquitted a Carnegie man in connection with his roommate's death.

Joseph Larkin was charged in the shooting death of Chad Mulvin in July 2004.

Mulvin's body was found buried in Ohio Township.

The judge ruled Larkin acted in self-defense after the two men struggled over a rifle.

Prosecutors had alleged that Larkin went to great lengths to cover the crime.


To Nancie, Chad's Mom, know I am thinking of Chad and You on your Birthday. Prayers for you Nancie.




RIP Chad - GONE BUT NEVER FORGOTTEN


The following pictures are from Leah - Chad's former girlfriend.