**GET READY TO VOMIT** You'll need one of Klaas' Joran Van Der Sloot barf bags by the end of this! You might need two!!!!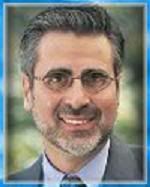 JORGE PESQUERA

ARUBA OFFICIAL TOP CHOICE FOR PALM BEACH TOURISM CHIEF
By Mike Clary
South Florida Sun-Sentinel
Posted July 10 2007

A committee searching for a candidate to lead the Palm Beach County Convention and Visitors Bureau as it emerges from financial scandal on Monday recommended a veteran tourism chief familiar with public relations challenges.

Two years ago, Aruba Hotel and Tourism Association president Jorge Pesquera faced international calls for a tourism boycott following the disappearance of American high school student Natalee Holloway. The case of the missing Alabama vacationer, 18, became a media sensation, and remains unsolved.

"He's been quite tested in the crisis mode," said attorney Jim Stuber, interim administrator of the bureau. "Everyone welcomes the idea that he has proven himself under difficult circumstances. He brought tourism officials and the government together and has experience with the press."

Pesquera was one of four finalists to replace longtime president and chief executive, Warren "Mac" McLaughlin, who resigned in November after employee Donna M. Duffer told police she stole $1.6 million over three years to cover gambling losses.

She has been charged with grand theft and money laundering and is awaiting trial.

Following a unanimous vote of the eight-person search committee, Pesquera's nomination to take over the nonprofit bureau will be presented to the full board of directors on Wednesday, Stuber said. Pesquera would then be invited back to Florida for an interview with the board.

"We believe we've found the right candidate at the right time for the right position," said Roy Assad, search committee chairman.

If hired, Pesquera would be paid about $198,000 a year, Stuber said, a substantial cut from his $250,000 salary.

In a resume submitted with his application for the post, an executive search firm said that Pesquera played "the key role" in working behind the scenes in Aruba "to minimize the impact of the Holloway story and effectively stopped calls for boycott [sic] by some U.S. elected officials."

Aruba, a Dutch possession in the southern Caribbean off the coast of Venezuela, attracts 1.3 million visitors a year. Palm Beach County counts some 4.4 million annual visitors, including 2.2 million hotel guests.

Pesquera is a 30-year veteran of the tourism industry who went to work in Aruba in 2004 after 10 years as head of the Puerto Rico Convention Bureau in San Juan. He holds a degree in hotel administration from Cornell University.

Since the scandal broke, Stuber said, the number of bureau board members has been cut from 35 to 17, and financial controls have been tightened.

"Now," said Stuber, who serves as outside counsel for the bureau, "we're hoping he can take the organization to the next level, rather than have to come in and clean it up. We think we've cleaned it up."

The Convention and Visitors Bureau receives about $10 million yearly in hotel bed-tax dollars to promote the county as a tourist destination.

Mike Clary can be reached at mwclary@sun-sentinel or at 561-243-6629.


**THANK YOU MICHELLE - FROM THE BOYCOTT ARUBA BLOGSPOT - YOU'RE A TRUE DOLL!!! You got Shiksappeal!

Now let's GET BUSY!

First, I guess this is one of the JOBS Americans just won't do!!!! It doesn't pay quite enough to make ends meet.

Second, what kind of Government hires a hack like Pesquera? This guy is up to his eyeballs in the secondary crimes against Natalee Holloway and her Family.

From NATALEE'S FREEBIRDS and some from ME!

Jorge Pesquera is president and CEO of the tourism group AHATA and was instrumental in setting up the Strategic Communications Task Force, a group that would specialize in slandering Natalee's character and that of her family while creating smokescreens in the investigation. The SCTF worked mainly via the internet.

Tamara Waldron, an employee of the Ministry of Tourism and Transportation (headed by Eddie Breizen), made the following internet post at Scared Monkeys, falling in line with the government's wishes:

"...looking at the picture does not mean blaming the island or its people….we should keep looking at the big picture which does involve at looking at other possibilities, other than a crime, for the dissapearance of the 18 year old..."

...So far there has not been any indication of a murder, a kidnapping etc and we should all stick together and help in searching for his girl instead of assuming things and smearing Aruba on the news. I do believe she will be found as there have been numerous sightings of Natalee, which indicate more that this is a runaway case than any other….of course we don't know for sure, but we must leave the windows of numerous possibilities open."

Comment by Tamara Waldron | June 5, 2005, 7:13 pm

and THIS-

ALL THE USUAL SUSPECTS-STRATEGIC TASK FORCE

Mr. Olindo Koolman (Senior Advisor)
Mr. Jaap Beaujon (Advisor)
Mr. Serge Mansur (ATIA)
Mr. Greg Peterson (ATIA)
Mr. Jorge Pesquera (AHATA)
Mr. Jeff Lesker (AHATA)
Mr. Alfonso Riveroll (AHATA)
Ms. Myrna Jansen (ATA)
Mr. Rob Smith (Aruba Hospitality & Security Foundation)
Mr. Bill Carson (Banking Sector/AHATA)
Mr. Edwin Roos (Chamber of Commerce)
Mr. Ruben Trappenberg (Aruba Government)
Mr. Eric Brete (Aruba Government)

and THIS-

Strategic Communications Task Force Statement Meeting between Mrs. Beth Twitty and Strategic Communications Task Force Strategic Communications Task Force Members: Mrs. Myrna Jansen of the Aruba Tourism Authority; Mr. Jorge Pesquera of AHATA; Mr. Greg Peterson representing ATIA; Mr. Rob Smith representing the Hospitality Security Foundation; Mr. Jeff Lesker Chairman of AHATA; Mr. Jaap Beaujon of IBS Aruba; Mrs. Anabela Peterson de Sousa; and Minister Edison Briesen, Minister of Tourism and Transportation.

November 2, 2005

The November 2, 2005 meeting with Mrs. Twitty and the Strategic Communications Task Force was an opportunity to exchange thoughts, facts and opinions between both parties. Both parties brought several issues forward. The consensus is that the primary goal of everyone involved is to find out what really happened to Natalee Holloway by allowing the investigators to carry out their work and hopefully bring this investigation to a conclusion.

The Task Force reaffirmed its concern and empathy for the suffering of the Holloway and Twitty families in this terrible situation, yet called their attention to the need to remain fair to the population of Aruba and not to engage in making requests which aim to interfere with the economic stability of our island. The Task Force brought forward their disappointment with the fact that, despite numerous efforts that have been made by the local community to find Ms. Holloway and the enormous expenses incurred by our small island, the community of Aruba is collectively being unfairly accused of a number of things. This has gone so far that there are now calls for Americans not to visit the island and a call for an economic boycott of the entire island of Aruba.

The response of Mrs. Twitty to these issues is that she never used the word boycott. The Task Force did inform Mrs. Twitty that she may not have used the word "boycott", but that her appearance on shows where she speaks with persons that call for a boycott while nodding her head in obvious agreement, represents an endorsement of such a call. The Task Force repeatedly made it clear to Mrs. Twitty that condemning a whole nation for an isolated case (which remains under active investigation) is grossly unfair.. Mrs. Twitty did state that this case was never about a single citizen of Aruba or anyone present in the meeting, yet rather about what she feels are barriers that exist in the police force and prosecutor's office which prevent the case from moving forward.


AND HERE IS JOSSY'S TAKE ON PESQUERA - TRANSLATION BY GETAGRIP!!!

10.01.2005
DIARIO Editorial: Where has Jorge Pesquera been?
Jossy Mansur - DIARIO Aruba
10/01/2005

ORANJESTAD(AAN) – First off, and with all due respect Mr. Pesquera, where were you the in the days that the American TV channels were in Aruba? Currently, you are in no position to demand equal time on American TV to counter the 'attacks' against Aruba. In particular now that Dr. Phils has called out for Americans to stop visiting Aruba. I don't believe that the strategic group can do something, especially not with the spokesperson you have appointed, I am doubtful that this will help in any way.

The only way to prevent the supposed boycott was to speak before you have spoken, that is to say during the time that the American TV channels (Cable News Networks) were in Aruba. They were disposed to concede as much space as you would have wanted, but apparently, you weren't interested.

To you and government representatives. And please spare me your opinion of Ruben Trappenberg, because he is one of the ones who made things worse due to his not answering questions, by instead fighting with interviewers, making ridiculous accusations and diverting attention away from the incompetence and indifference of his government (employer).

Now (...) that you see that it is serious that they want to start a boycott against Aruba, you enter in a panic and want to reach out to the unproductive media to try to diminish the effects of a possible boycott.

You want to counteract a forming boycott? First begin by looking at reality in the face. Start by analyzing the accusations and see if whether they have basis or not.

Do you by any chance question Joran's release and the reasoning behind it that Joran has expressed his wishes to continue his studies as being correct? What kind of justice is this? And do you know, or are you up to date on all of what Joran has admitted to the Polis in his first declaration?

Then why do you say "baseless accusations"? The accusations have a solid basis, believe me, it's the boycott that has no basis, because the Aruban people have given all their cooperation to find the young woman, treated the family well and with courtesy, and showed genuine interest to have the case solved.

Did the judge who came from Curaçao probably plan take the decisions he took, spoiled the case? With all due respect for the position you have taken, have you [actually] seen what happened?

The case was resolved in phases the same judge planned: first release Paul v.d. Sloot (I don't have anything against him, and don't accuse him of anything either); then he came back to release the Kalpoe brothers (second phase); and the third phase he executed now when came to set Joran free because Joran expressed his wish to continue his studies.

I have similarly not made any accusations of any sort against the Kalpoe brothers; what I have repeated is what can be found in the Polis reports where they started pointing the fingers one against the other!

It is in the three phases here that Americans see the corruption of our justice system, the same that Van der Straaten pointed out with courage and it is on this basis that they are proposing a boycott to see if in this way the truth can come out.

You have a way to prevent the boycott, but not by your own criteria. I, Tito, Arlene and others who went on television and showed our faces, because we formed the contacts with the American TV channels to achieve this.

In my case, although you don't have to acknowledge it, I have gained the trust of the American people, because I spoke the truth to them. You should read the thousands of emails that I have received and continue to receive!

It is the friendship I have formed with Natalee's family, and not only the family's influence, but also the channels via the family, who descended on Aruba, to have the freedom and the right to call our government and our justice system a corrupt one, confirmed for us in the same way by Jan v.d. Straaten, supported by Eric Zaandam and SPA [police union]!

It is us who have the courage to confront the truth and to speak without fear, to make a difference. Neither you nor any other group or spokesperson will arrive to where you can prevent a boycott, if you do not confront it speedily, that can do great harm to our economy.

In the end, I ask myself: where were you when the American TV channels were in Aruba? Where was the government? What have you done to prevent what is coming towards us? I consider you to be an honest person, for this reason I believe that the moment has come for you to demonstraste this by admitting that you and the government failed barbarically in the moment where you could have done something.

It is now too late for your plan; now I will enter into action to see what influence I can have on Beth and, via her, on the channels that form part of the boycott. And it is I, again, who will have to beat at the doors of many friends that I have made who are producers of the most important Cable News Networks programs.

And I tell you here, not to commend myself and even less by arrogance, but to heed the call of the people, to help resolve the problem because they have faith in me that I can accomplish this.

(I do not know) whether I can or cannot achieve this in the comming weeks, because I don't know how deep their rage against our justice system is, which they call corrupt, nor how firm they are in their decision to launch a boycott against Aruba!


I can just see it now. Bumbling and inept Former Polis Chief Gerold Dompig as the New Chief of Police of Palm Beach Florida. No crime would ever be solved. Well, that's not exactly accurate. They would be solved and then unsolved! And then the Defense Attorney for the accused would use the words of the bumblin' boob to get his client off and a fat civil suit for malicious prosecution.

Nelson Oduber as the new Mayor of Palm Beach Florida. With all the crime and missing persons in Florida currently it's hard to image there could actually be an increase. But trust me, the crime rate would be on par with Bogotá Columbia.

Who's running that Palm Beach Sentinel? Julia Renfro?

DIRTY HAND is only Aruban is qualified for a job in Florida, and that would be in the Sanitation Department.

LET'S GIT READDDDYYYYY TOOOOOO RUMMMMMBLLLLEEEEE!!!!!

12 ROUNDS IN THE HEAVYWEIGHT DIVISION!

IN THIS CORNER, THE DEFENDING CHAMPS - THE PEOPLE FOR NATALEE AND STIIIILLLL UNDEFEATED!!!!

AND IN THE OTHER CORNER - THE ARUBAN OLIGARCHY - THE PUNCH BAGS, THE TOMATO CANS, AND STILL THE BIGGEST LOSERS IN THE WESTERN HEMISPHERE!

LET'S GIT IT ON!!!! LET'S GET THOSE EMAILS FLYIN'!!! BURN THOSE PHONE LINES!!!