This BLOG SPOT will always be about one thing. The VICTIMS AND THOSE LEFT BEHIND.

The answers to the questions are what we are all seeking. Sometimes we have to kick over a few apple carts to get those answers.

After speaking to so many SURVIVORS, I am left humbled by the resolve they all show. They some how pick themselves up by their boot straps and carry on EVEN THOUGH THEIR LIVES WILL NEVER EVER BE THE SAME. They have one thing in common. They wish to help others. How they do it is truly remarkable. It must be some human instinct that will not allow them to be VICTIMIZED again. They also wish to keep the memory of their LOVE ONE'S ALIVE.

The SURVIVING MEMBERS of the DEVRIES FAMILY 'MAKE A DIFFERENCE' in the LIVES of OTHERS.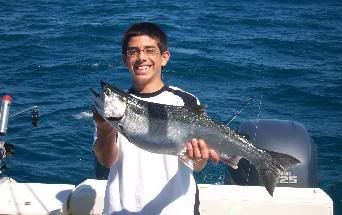 MAX - LITTLE BOY STILL MISSING ON ARUBA - MAY 12, 2004



MAX AND HIS DAD GEORGE

'Pay it forward' allays tragedy
Mother, daughter raise funds for Mott, family in memory of late husband and son
Saturday, March 05, 2005
BY JO COLLINS MATHIS
News Staff Reporter
Last May, Yvonne DeVries of Brighton decided to take her children Max, 14, and Dominique, 12, to Aruba to celebrate the fact that they were still a family and a strong one.

Eighteen months earlier, her husband George had died of a heart attack at the age of 51. And while they still grieved, they had survived.

"We started getting back on track," said DeVries, whose husband died two days before their 13th wedding anniversary. "The kids both did really good in school. ... It was about our strength and remembering their dad. We liked the water a lot. We had a sailboat and spent a lot of time by the water and found a lot of peace and comfort there."

But the vacation that was to have been a celebration would end in tragedy.

Max, an eighth-grader at Scranton Middle School in Brighton, was swept out to sea while jet skiing with another tourist. His body was never found.

DeVries knew that in order to get through her fresh grief, she needed to focus on something positive. She and her daughter, now a seventh-grader at Scranton, discussed several ideas for helping others through a program they would call Max to the Millions.

Dominique, who turned 13 on Tuesday, had been born two months premature, and decided she wanted to raise money for premature babies.

In the last few months, she and her mother and a lot of supporters held six fund-raisers in Brighton, including a battle of the bands and auctions.

They raised $15,000 for the C.S. Mott Children's Hospital's Holden Neonatal Intensive Care Unit and decided that they would give $1,000 to the premie born closest to Dominique's March 1 birthday.

That's why mother and daughter were at Mott Children's Hospital Friday, turning tragedy into a "pay it forward" plan to help others. The DeVrieses gave $1,000 to Pete and Sara Knoester of Dexter, who welcomed twin boys a month early on Monday.

Pete Knoester, 25, is a third-year medical student at the U-M Medical School. He said he and his wife were thrilled to receive the $1,000.

"We were just blown right off our feet," he said, as the DeVrieses met the babies in their incubators. "It's an answer to prayer."

The Knoesters had just been at the financial aid office the day before they got the news, looking into more student loans to finance the next few years. Sara Knoester, 26, had been a recreation therapist for Washtenaw County until recently, but will stay home with the twins for the rest of the year, with plans to return on a part-time basis.

About half the $15,000 Max to the Millions raised went to the Holden Gift Fund for new programs for families and the other half for research/education.

"This is a tremendous thing for lots of different reasons," said Dr. Steven Donn, a neonatologist and director of Mott's division of neonatal/perinatal medicine. "It's nice to see a family who wants to give back."

The changes in neonatal medicine have been phenomenal since Dominique was born just 13 years ago, Donn said, in part due to research supported by fund-raisers and other programs such as Max to the Millions.

Starting in January and for the rest of the year, the money from Max to the Millions will support a weekly "Scrapbooks & Sandwiches" program in which parents are invited to a conference room for free sandwiches, scrapbooks and scrapbook supplies to use for their new families.

"I can't tell you enough how everyone loves it," clinical nurse supervisor Corrie Osgood told the DeVrieses.

In a teary exchange of gifts and sentiment, the DeVrieses asked the Knoesters to suggest who they should give $1,000 to next year on April 18, which was Max's birthday.

When Sara Knoester said her heart goes out to children with special needs, DeVries promised that Dominique would try to find someone who would meet that description from a low-income family. Max to the Millions will hold at least one fund-raiser for the next several years, giving another $1,000 each April 18.

"What we're doing with the fund-raiser is trying to balance the scales of justice a little bit by doing something good to remember Max and George by," said DeVries. "It's helped a lot in the healing process."

"I'm just happy we could have a chance to do something like this," said the soft-spoken Dominique, who arrived at the hospital with blankets she had made for the twins and so many other gifts that Sara Knoester said it was like another baby shower.

The two families exchanged addresses and promised to keep in touch with occasional pictures of the twins.

DeVries said she and Dominique had been waiting for many weeks for March 1, to see who would get the check. When twins were announced, Dominique quickly made another blanket and she and her mother bought more gifts.

DeVries said it was appropriate that the baby turned out to be two little boys.

"It seemed almost like there was one for each of them," she said, referring to her husband and son.

DeVries recalled how Max had tried to take over the role of man of the house after his father died.

"He'd mow the lawn that took three hours to do and never complain," she said, noting that he said it made him feel closer to his father. "They were two peas in a pod. They ended up being the best little buddies. It was sad enough to lose your husband, but when you end up also losing your little boy ..."

Asked how her husband and son would feel about Max to the Millions, Yvonne said: "I think they'd both have big toothy smiles. I think George would say, 'I knew you had it in you.' And Max would be a little overwhelmed that we did that for him."





Yvonne has told me recently that her P.O. Box for donations is no longer available.

Please send any donations to :
C.S. Mott Children's Hospital
Department of Pediatrics
301 East Liberty suite #300
Ann Arbor,MI 48109 - 2495



Att: Max to the Millions fund (Tammi Carr)