I am for one thing, JUSTICE. Everyone needs to be assured that if 'Something Bad Happens' the proper punishment will be meted out should a conviction occur.

The Death Penalty is THE PUNISHMENT, not to be confused with a deterrent. If it deters one person from committing a similar crime, that's great but that's not the intention of the Penalty itself.

Last night I was watching Nancy Grace as I sometimes do, and I had the opportunity to finally hear what the animals charged in Christopher Michael Barrios' death actually did to little Christopher Michael.



Christopher Michael Barrios

I must tell you it was truly horrific. I am going to spare anyone here the details although it certainly would be appropriate for me to write about it.

TRANSCRIPT HERE. You can find the segment about Christopher Michael Barrios at the end of the transcript.

-snip-

Grace: We confirm that the body of a 6-year-old boy who vanished near his Georgia home was found. Tonight, the stunning details on an entire neighbor family now charged with the little boy`s death. The whole family charged with murder one.

-snip-

Yes, the WHOLE FAMILY.

Son George David Edenfield, a mentally slow 32-year-old man who lived with his parents across the street from the boy's grandmother, was arrested and charged with violating his probation from a 1997 child molestation conviction, which prohibits him from contact with children. Police said he admitted playing a role in Christopher's disappearance.

Mother and Father Peggy Edenfield, 57 and David Edenfield, 58, and 34-year-old Donald Dale. Dale is charged in the crimes after the fact.

I can already see how this one will be played out by the Defense. All are 'VICTIMS' of this diabolical father. We have all heard this before.

Well, I am not buying that and I will be here to make sure this case does not get derailed by a sycophant Defense Attorney.

This little boy deserves JUSTICE and he's going to get IT.

If I see this 'White Trash' and their Attorneys pulling any shenanigans in this case, I will make my voice heard far beyond this BLOG.




Christopher Michael Barrios

Rest In Peace Christopher Michael.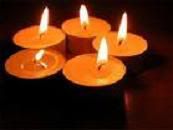 I urge you to please read the Nancy Grace transcript. If you read nothing else today, please take the time to educate yourself about what happened to this little boy who will not have another Birthday and will be terribly missed by his Family.

We will all be following this case to ensure that it is fair to Christopher Michael and his Family.